MCM Roundtable
When designers are looking for clean, smooth edges in their building designs, they often turn to metal composite material (MCM) panels. From their lightweight design to the variety of colors available, there are many reasons architects chose to work with MCM panels. While aluminum composite material (ACM) is the most common of the MCMs, the category has grown in recent years to include zinc, copper, titanium and stainless steel.
To learn more about MCMs and where the product category is headed, Metal Architecture reached out to the people who know the product the best.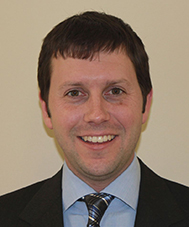 Ben Branham, architectural marketing manager for 3A Composites USA Inc., Statesville, N.C.
Josh Jacobi, national manager of sales/technical services at Petersen Aluminum Corp., Elk Grove Village, Ill.
Tony Newman, director of sales roofing/wall division at Englert Inc., Perth Amboy, N.J.
Thomas Rogers, associate product manager for Reynobond MCM at Alcoa Architectural Products, Eastman, Ga.
Eiichi Sato, president and CEO of Mitsubishi Plastics Composites America-ALPOLIC Materials, Chesapeake, Va.
Chaz Schaefer, fabricated metal products manager at CENTRIA, Moon Township, Pa.
Vlad Sobot, PE, president of Sobotec Ltd., Hamilton, Ontario, Canada
Zeke Miller, president/sales manager, The Miller-Clapperton Partnership Inc., Austell, Ga.
Tyler Bruton, PE, product development and technical specialist, The Miller-Clapperton Partnership Inc., Austell, Ga.
Metal Architecture: What are the current trends in metal composite materials?
Vlad Sobot: Use of MCM panels with a variety of other products. Smaller panels and various colors.
Chaz Schaefer: Trends can vary by region, but multiple colors on the same building are becoming a bigger point of differentiation across all product types for architectural cladding. Also, using MCM to create 3-D wall panels is starting to be used to create interesting non-flat walls. We are seeing a call for smaller MCM panels and multiple colors on projects.
Josh Jacobi: We are seeing a mixture of multiple colors in the same plane with varying panel sizes. We still see the normal large flat panel look, but we are also seeing more patchwork-type designs with multiple shapes or sizes of panels combining slightly different color shades. 


Ben Branham: Architects have been very responsive to new finish options introduced in our Alucobond naturAL line that offer the look of natural metals-including graphite, zinc and steel -while maintaining the lightweight, formability and ease-of-maintenance features of an aluminum composite material.
Eiichi Sato: Diverse applications that require a wide range of performance requirements and the ability to tailor composite materials precisely are increasingly finding MCM very desirable, not to mention the appeal of the vast array of finishes include stone, timber, metal patterns and abstract finishes, such as leather. From designs that pull an exterior architectural design into the structure's open air or ceiling interior application, to exterior generator enclosures for commercial roof applications, the low density, durability, high specific strength, ease of maintenance and stiffness are the main features that make composite materials not only suitable but very desirable.
Tony Newman: We are seeing most buildings coming out for bid being specified with some wall panel products and more often than not, there is an MCM product included. Architects are using MCM products for both the exterior and the interior of the building. Because of the demand for more design choices, manufacturers are offering different finishes to include wood, stone and natural metal looks.
With the improvements in machinery to fabricate MCM systems, more contractors are self performing fabrication.
Additionally, many national chains are reimaging their storefronts and interiors using MCM.
Thomas Rogers: Continuous insulation systems; rainscreen systems as opposed to caulked systems for a cleaner, sleeker look; tapered walls-a single elevation in which panels are dimensioned to have different depths; and mosaic walls-a building face utilizing one material finished in several different paint coatings.
Zeke Miller: The best trend I am seeing is that MCM is being used on many more projects than five years ago. We have an unlimited number of opportunities to bid on and now the hard part is choosing the right projects to invest our estimating time.
Metal Architecture: Why do architects select MCM panels versus other options?
Sobot: Quality, cost, ability to fabricate complex shapes, finishes.
Sato: Rigidity, flatness, consistency in color and panel performance rank high on the list, not to mention the fact that MCM is very lightweight, which makes the material easier to fabricate and install.
Miller: If the other options are other metal panels, I would say because MCM panels can be affordably bent and curved to deliver a very sleek high-tech look. With other types of metal panels you have to either flash corners/bends or use very expensive mitered corners. If the other options are non-metal products, I would say it is because MCM panels have become more affordable than in years past.
Rogers: Versatility. Specifically, versatility in color options and panel design. MCMs can be economically coated to give a variety of appearances including patterns, color-shifting effects, sparkling metallics, woodgrains or marble. The panels can be formed and shaped into almost any geometric design to give tapered aesthetic to the wall surface.
Metal composite material is a very cost-effective product; requiring less structural support than heavier cladding materials such as concrete masonry units because of its high strength-to-weight ratio, which reduces installation costs and wall depth.
Branham: Metal composite materials allow architects to incorporate a modern metal look in their designs with smooth, flat, lightweight panels that are competitively priced with other building materials. And, many metal composite materials contribute LEED credits to today's sustainable building projects.
Jacobi: MCM usually provides a cleaner, more modern feel over conventional brick or stucco elements. It usually costs a little more, but definitely provides a richer look to the finished building and storefront over conventional materials. Most architects prefer the flatness, which MCM provides when designing metal walls for buildings.
Newman: Architects like the clean and modern lines that MCM can provide. It serves in a sustainable nature in that it contains a highly recycled product and you can sometimes reimage a building without disturbing all of the outer cladding materials. You are able to achieve coverage over large areas with a painted metal finish with less modulation (oil-canning) for a smooth finish.
Metal Architecture: What's the most important thing an architect needs to know when specifying MCM panels?
Sobot: Panel sizes, method of attachment, finishes.
Schaefer: There are benefits and limitations of every cladding system. It is imperative that architects are informed from trustworthy sources, so the right product is specified for each application. Architects need to know the type of MCM wall systems available in the area where the project is being built. Not all MCM fabricated wall system assemblies are available economically everywhere.
They also need to know the code requirements for the project, support system design, colors and overall wall system components to provide a proper weather barrier, air barrier, vapor barrier and thermal insulation. All of these items have a bearing on the final design.
Jacobi: [Architects] need to understand the cost behind the design. Small panels and multiple colors installed in the same square footage as large rectangular spaces will dramatically increase the cost of the project. Custom colors are available but are cost prohibitive unless you have a project over 5,000 square feet.
Sato: Considerations should include weatherability and design as well as design flexibility. As a manufacturer we stress the importance of a system that both protects the building exterior and preserves the look of the building with little maintenance required. Involving the fabricator during the design process can certainly bring design and function together for optimum results.
Newman: While the manufacturer of the MCM sheet is crucial to the look of the structure, the attachment method is just as important. Selecting an attachment method that is consistent, installer friendly, which meets or exceeds industry testing standards will go a long way in ensuring a great finished product.
Branham: To meet architects' design expectations for unique panel coloring and quality installation, they need to not only specify the right metal composite material for their building projects but work with the right fabricator. 3A Composites pairs architects with preferred Alucobond fabricators, who will be able to show them exactly how each individual panel will look when installed on their building-either through detailed computer-generated images and/or a built mock-up-prior to the start of panel fabrication.
Rogers: First, make sure you have the manufacturers' most recent color chart(s). Manufacturers are working with paint companies constantly to update color charts with the most recent developments. Color-shifting pigments, woodgrains, sparkling and textured finishes are all recent developments in the industry.
Secondly, with respect to code compliance, architects should know that they should not have to do the legwork to confirm that the materials they've specified meet code requirements. Alcoa and several other manufacturers of MCM in the U.S. have code compliance reports and follow-up programs with the International Code Council (ICC). Additionally, these manufacturers have developed an industry environmental product declaration for MCM. We've invested the time working with the ICC to ensure our materials meet or exceed code regulations and that standards are maintained, so they don't have to.
Miller: I would say there are two things: 1) Every specification needs to specifically call out the desired attachment system, thickness of panel, panel core and color. 2) Size matters, the bigger the panel the better the pricing, in most cases. I would try to get the average panel size on every project to a minimum of 18 square feet per panel. On the flip side, panels in excess of 14 feet often require an additional man to install, as well as possibly two pieces of equipment, which could drive up the square foot cost.
Metal Architecture: What effect do current and new code regulations have on MCMs?
Tyler Bruton: The current and new building codes address a myriad of items that affect MCM panels. Chapter 14, section 1407 of the International Building Code (IBC) addresses the MCM core material that is sandwiched between the outer metal skins. Depending on the specific application conditions, which are outlined in the IBC, it may be necessary to use a fire-retardant core in lieu of the standard polyethylene core.
Even though section 1407 of the IBC is the primary reference section for determining the core composition there is another section that plays a vital role in this selection process. Chapter 26, section 2603 addresses the use of foam plastic insulation. While MCM material is not composed any sort of foam plastic insulation (FPI), it is quite frequently present as rigid insulation in the wall assembly. Since certain types of FPI are combustible, the IBC requires that any wall assembly that contains FPI must have successfully passed a large-scale fire test called NFPA 285.
There are many different wall assemblies that contain FPI that have passed the NFPA 285 test; however, the only type of MCM material that has been tested and passed has had a fire-retardant core. The designer/specifier should be aware that even though section 1407 gives guidelines stating that MCM material with a polyethylene core can be used under certain conditions, section 2603 supersedes those criteria once FPI is introduced into the wall assembly.
In addition to giving guidelines for determining the correct core composition, the IBC provides the structural design load and performance criteria that the MCM cladding system must meet. Some state specific building codes also indicate the testing procedures that the MCM cladding system must have successfully passed prior to being utilized on a project.
With each adoption of an updated building code, minor changes in performance criteria and product applications may be modified; however, the building codes are ensuring that all MCM panels and cladding systems are installed to an acceptable performance and safety standard.
Rogers: They are changing the way MCMs go on the wall, but they are not limiting the possibilities for MCM! MCMs have been successfully tested with numerous types of insulation products and weather-barrier products to the fire, air, water, structural and thermal requirements of the code. The lightweight panels can be installed over thick insulation products to provide excellent overall thermal performance.
Newman: MCM products have proven to perform well in rigorous environments. Sheet manufacturers continue to work with industry experts to improve their products. As stated earlier, using quality, tested products and proven installation methods will allow MCM to continue to be a product of choice in the industry.
Schaefer: [Fire-resistant (FR)] cores are becoming the standard as codes increasingly require that the NFPA 285 fire test be passed for the total wall assembly. Specifiers have to be cautious when they are working with potentially combustible components, and they must make sure that the wall assembly selected has passed an NFPA 285 test or has an engineering judgment.
Branham: Manufacturers of MCMs are focused on providing products that comply not only with current building code requirements for fire protection but with updated standards such as the 2012 National Fire Protection Association's NFPA 285 that will be revised in 2017.
Sato: The current IBC clearly defines the fire performance requirements based on building height. The requirement for a system that will pass the requirements of NFPA 285 is the driver that will determine if a project will require a standard thermoplastic core or if a mineral filled, fire retardant core will be required. The requirement for the NFPA 285 and how compliance can be determined is a subject currently being addressed by the Metal Construction Association's (MCA) MCM counsel. As the International Energy Conservation Code begins to take traction, we will see a stronger emphasis on the performance of the wall system, and the search for economical and functional ways to meet the continuous insulation requirements.
Metal Architecture: How do MCM panels play a role in sustainable and net zero/living building projects?
Newman: It serves in a sustainable nature in that it contains a highly recycled product and you can sometimes reimage a building without disturbing all of the outer cladding materials.
Rogers: MCM panels are totally recyclable, including the core. They're also manufactured with recycled scrap materials. Additionally, continuous insulation systems provide excellent thermal performance in wall design.
Sato: During the design stage MCM panels can be selected that are produced with high recycle content. These same panels are recyclable in the future during renovation or when the building service life has ended. MCM panels can offer finishes lasting 30 years or more to reduce the need for refinishing which uses more energy, materials and potentially produce [volatile organic compounds' (VOC)] or airborne hazards. MCM panels can be matched with energy-efficient insulation, solar reflective paints and have also been used as substrate for photovoltaic panels. Perforated panels can be used for sunscreens to reduce energy needs. Designer faux finishes can protect our natural resources of quarried stone and woodlands.
Schaefer: The skins of MCM panels are typically made from sustainable metals such as aluminum and zinc. These metals often contain high amounts of recycled content and the amount of energy to reuse these metals is minimal when compared to using virgin materials. MCM panels typically come to the job site ready to install, which minimizes job-site waste. Furthermore, like most rainscreens, MCM panels can be insulated to meet any R-value, which is a big component to the net zero building concept.
Branham: Aluminum composite materials (ACM)-a distinct subset of metal composite materials-are comprised of aluminum skins and polyethylene cores, which are two of the most recyclable materials on the planet.
Bruton: With the ever-increasing regulations of energy efficiency and the trend of moving toward net zero buildings, MCM material is extremely accommodating when trying to attain these goals. Continuous insulation is currently one of the most efficient ways toward increasing a building's energy efficiency. Due to the extremely lightweight of the MCM cladding system, a thicker insulation layer could be specified without requiring additional support materials. The design flexibility along with the research conducted with applying MCM cladding and continuous insulation systems should give the designer confidence when specifying these systems together. While the MCM system ultimately is not going to play very much of a role in the energy efficiency of the building, it will easily accommodate the means and methods that the designer is trying to employ when seeking the goal of designing a net zero building.
Metal Architecture: What advancements do you expect to see over the next couple years?
Sobot: I hope to see advancement in core materials for a better fire performance.
Jacobi: The only real change in design we see is a continued variety in finishes available. For example, wood grain, pearl finishes, patterned materials.
Sato: The pulse of the industry suggests several options under testing that will be revolutionary for ACM and provide the platform for new applications. Colors, finishes and different metal surfaces will continue to diversify as well as their usage in varied market segments within and outside the construction industry.
Newman: I see a trend toward more modular fabrication to reduce waste and increase productivity. I see more innovative finishes and materials being incorporated in the design. Look to see an increased use for interior applications. Additionally, I also see a push for more creative fabrications methods to vary shapes and looks available to the design community.
Rogers: Advances in design software to make wall mosaics more affordable and commonplace. New software programs provide enhanced abilities to transfer a design concept from layout directly to the cut tables. They make the process more precise and less time consuming.
Advances in perforation technology to create more visual effects.
Advances in framing systems to develop more high-performing thermally broken systems that will help achieve maximum energy performance.
Miller: I am hoping that the MCM manufacturers will find a way to make a single-panel core in lieu of a polyethylene core that is typically used 40 feet above finish grade and below and then a fire-resistant core that is typically used 40 feet and higher than finish grade.
I am also seeing great progress being made through the MCA with the maturing of the MCM Fabricator Certification program. The group of fabricators involved in this program are working to help identify certain standards that they feel are required to fabricate panels on monumental projects.