Galeton Fire Protection District, Galeton, Colo.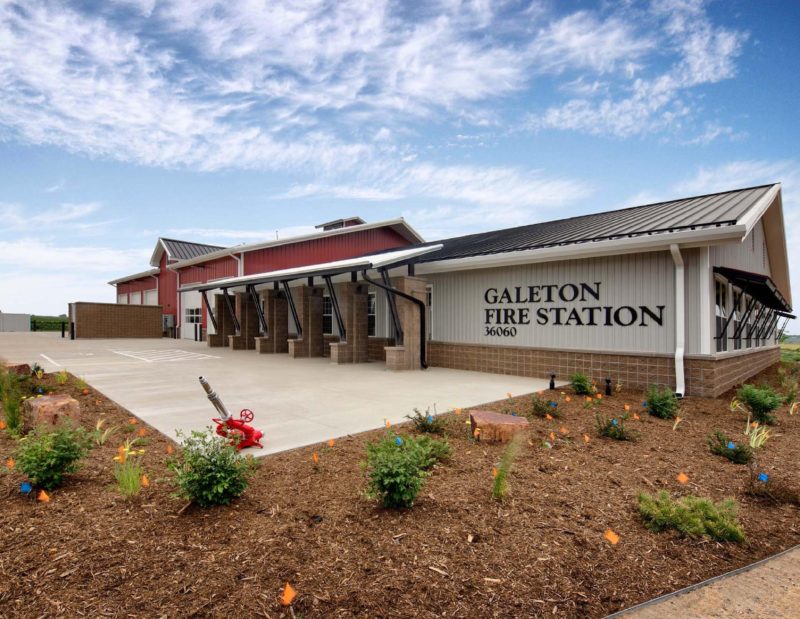 To fit the building's rural location, Belford Watkins Group LLC specified a barn roof profile for Galeton Fire Protection District. The 14,510-square-foot project includes cupolas, sunscreens, roof overhangs, a mezzanine, porch canopies and masonry veneer wainscot. The roof's eave heights are 19 feet, 6 inches on the main structure and 41 feet on a tower.
Heath Steel LLC erected Chief Buildings' metal building system for the project. It installed more than 15,000 square feet of MBCI's 16-inch Battenlock HS standing seam roof system in Coal Black on the main structure. On the tower, Heath Steel installed 500 square feet of MBCI's Galvalume PBC roof panels. Additionally, it installed 500 feet of S-5!'s ColorGard Snow Retention System supplied by LMCurbs.
For the walls, Heath Steel installed 7,500 square feet of Chief Buildings' CS metal wall panels in Cherokee. It also installed 3,000 square feet of MBCI's PBU metal wall panels in Ash Gray. Throughout the roofs and walls, Heath Steel installed Thermal Design Inc.'s Simple Saver System insulation.
Galeton Fire Protection District houses office space, an apparatus bay, living quarters, training rooms and rappelling platform in the tower. The project was completed in April 2016 and won Chief Buildings' 2016 Building of the Year Award.