When good ideas come along, they can change the way we do things, reshape industries and even alter the course of history.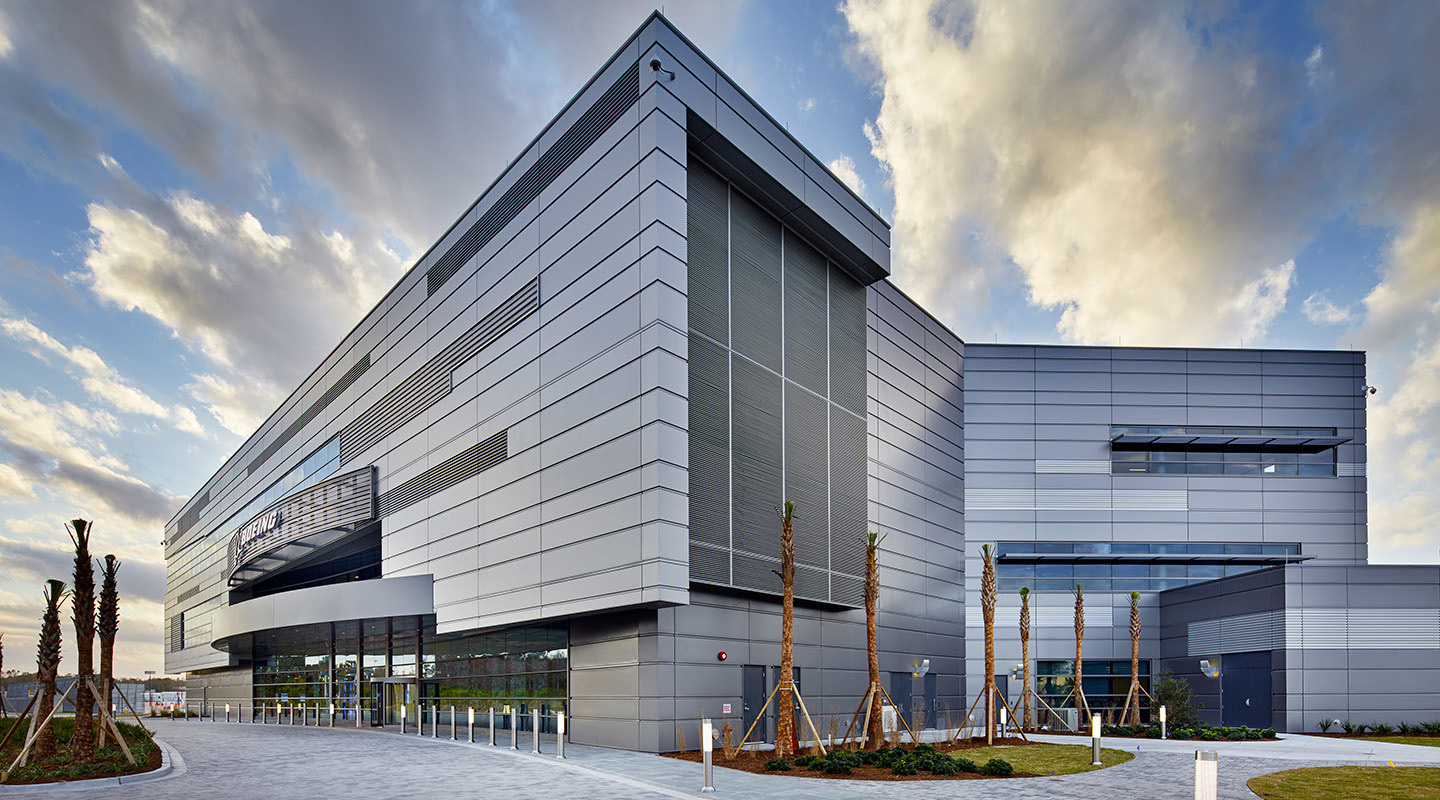 Henry Ford invented the Modal T and introduced the assembly line, revolutionizing the auto industry more than a century ago. Apple co-founder Steve Jobs introduced personal computing in the 1970s and changed the world forever.
Insulated metal panel (IMP) technology was first developed through a government experiment more than 80 years ago and the invention was heralded at the time by First Lady Eleanor Roosevelt. The idea finally caught on in the 1970s as CENTRIA's presence emerged in the insulated metal panel manufacturing industry.
Today, the all-in-one building material with a solid urethane core is among the fastest-growing building materials in the nation with double-digit sales growth year after year for at least the last decade. Designed to create a protective barrier against water, air, vapor, heat and cold, IMPs deliver energy efficiency resulting in lower heating and cooling costs. With growing frequency, they are being used in the construction of cold-storage facilities, aircraft hangers, manufacturing plants, office buildings, convention centers and more.
IMP technology's time has finally come as growing numbers of building owners and developers are demanding greater value and higher energy efficiency, and they are not willing to sacrifice aesthetics.
IMPs are known for their low cost of construction because they only require one trade skill for installation, allowing buildings to be dried in quicker so interior construction can begin. IMPs are designed for efficient installation, and according to the Metal Construction Association, a trained crew of four can erect as many as 5,000 square feet of the material in an eight-hour shift.
As the world focuses more on reducing greenhouse gas emissions, energy efficiency is top of mind among owners and developers, and IMPs have become an obvious solution. Imagine constructing a low-cost building with insulation values that exceed energy efficiency codes and contribute credits toward LEED certification. LEED, or Leadership in Energy and Environmental Design, is a widely used green-building rating system established under the U.S. Green Building Council.
And the story only gets better. IMPs offer a variety of colors and structural attributes that allow architects a multitude of design options. The panels come in different lengths, widths and profiles ranging from flat to corrugated, delivering a variety of spanning capabilities for wall and roof designs. The structured profiles can be used vertically or horizontally, and their corrugated structures can provide strength needed to accommodate heavier loads, so buildings require fewer structural supports than single-skin panels.
IMPs have also earned respect for durability as more and more buildings constructed with IMPs are passing the test of time, still standing strong after decades in the elements. Again, design and manufacturing flexibility give IMPs an added advantage, allowing owners and developers to select the quality and strength of steel that is best suited for the climate conditions that buildings will encounter.
So, when the Metal Construction Association began an advocacy campaign for metal panels 15 years ago, it was no surprise that IMPs found themselves at the head of the class. Now they are competing with other, traditional materials as the better value in modern building construction.
Drive around town and it doesn't take long to recognize the transformation taking place in the construction industry. From office parks and warehouse districts to airports and sports venues, the clean, sleek look of IMPs is becoming more and more common. Energy efficiency and economic value are driving this revolution, and when it's over, the world will not look the same.
---
Arnold Corbin is the technical service manager for CENTRIA, Moon Township, Pa. For more information, visit www.centria.com.